Our gorgeous little daughter, Abigail, was born on 26 November 2014. She weighed in at 3.79kg and measured an impressive 54cm. Lara and Abby are both doing well - at her last check up Abby was off the scale in terms of height and length, so it seems she has inherited Lara's Montenegrin genes. Watch out Miranda Kerr!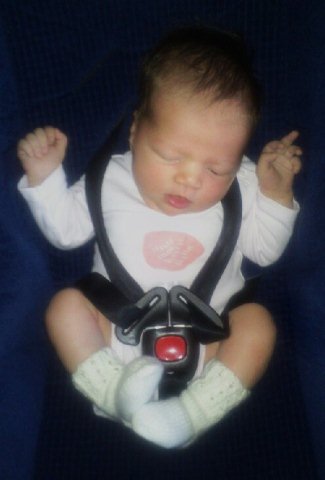 Abby's arrival co-incided for the first time in our 40 year history with late malos. Red wines all go through malolactic fermentation, which is a secondary fermentation that converts the harder malic acid in wine to a softer lactic acid. Normally all our wines go through spontaneous malo in May, but this year's cooler autumn weather delayed secondary fermentation and the wines only kicked through to complete malo in late November. Unfortunately, this meant that 2 days before giving birth, Lara and Sean were frantically racking and sulfuring up the 2014 reds and the day after they arrived back from the hospital they were again racking and sulfuring. Lara thinks the wines look better for the extended time on lees - the acid and oak seem more integrated and balanced, with good texture and mouthfeel - although the great vintage of course also plays a huge influence on the flavours.
Sean's full time employer, Go Marine, generously gave him parental leave until the new year which has been a real boon. We have discovered that looking after a newborn and running a winery are impossible for one person! Sean has well and truly earnt the rise in his position to Assistant Winemaker and Vineyard Manager :)
Finally we want to take a minute to thank you for your support and patronage over the year. And to wish you all a safe and very merry Christmas and New Year!