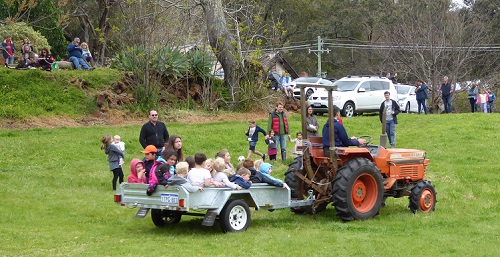 Thank you to everyone who braved the rainy weather and came to the Bonfire Party.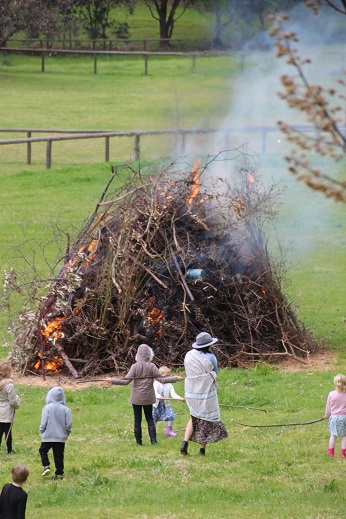 We were overwhelmed by your support, generosity and thoughtfulness.
Thanks especially to Mum for helping to plan the day and for preparing most of the salads, condiments and sweets. And to my husband Sean for making the place look so beautiful and quickly erecting hasty taups when the weather closed in.
Other thanks go to my parents-in-law, Ian and Merran, who came by boat from the east coast especially for the party. Ian put in a full day's work on the mower on the Saturday in readiness for the party. And Merran took a load off my mind by looking after Abigail so I could spend some time with you all.
My brothers, Mike and Pete, were of course the Aldersyde tractor drivers on the day. Thanks boys.
But of course the biggest thanks goes to YOU! Some of you have never missed a party. And it wouldn't be the same if you did. Thank you for your loyalty and encouragement over the years. We never would have made it without you.
We hope you'll join us again next year.